#20 Anne of Green Gables – L. M. Montgomery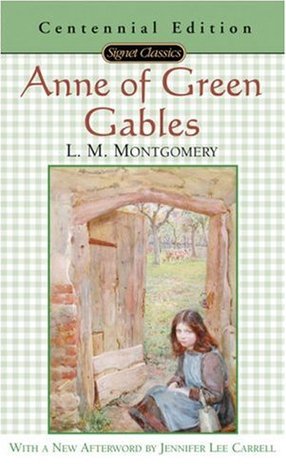 Although Marilla Cuthbert and her brother Matthew asked for an orphan boy to help them around the farm, they're surprised to receive the fiery red-headed Anne instead. With a talent for getting into trouble and a wild imagination, Anne gets herself into all sorts of situations in this beloved classic. But with a big heart and a quick wit too, it's easy to love Anne and the mischief she gets up to at Green Gables.
Author Lucy Maud Montgomery followed her first novel with a series of sequels based on her famous orphaned character Anne.
#19 Fangirl – Rainbow Rowell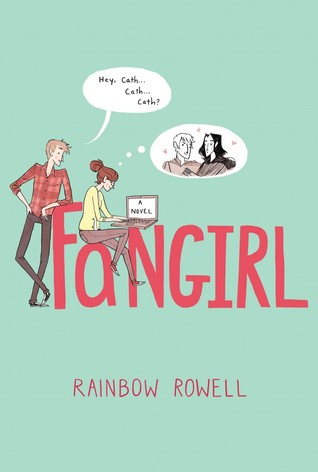 When identical twins Cath and Wren head off to university, Wren decides it's time to let loose and no longer be tied to her twin in everything they do. While Wren is out partying and meeting boys, Cath shuts herself away with her fanfiction. But with so many new experiences to be had and new people to meet, can Cath open her heart and learn more about the love she writes about in the real world.
A perfect coming-of-age story of a girl forced to leave her comfort zone and explore the unknown.
#18 Gone – Michael Grant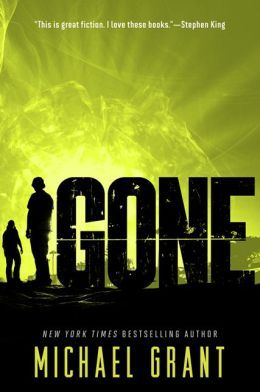 In a world without adults, chaos ensues in a small Californian town. No one know how the adults disappeared and those who have been left behind are trapped by an energy barrier with no help. As some of the inhabitants start to develop supernatural powers, it becomes crucial to form gangs, pick sides and do anything necessary to survive.
Michael Grant is the master of fear and counts Stephen King as a fan. Gone is the first in a fantastic series that is sure to keep young readers hooked.
#17 Glass Houses (The Morganville Vampires) – Rachel Caine
When college freshman Claire rents a room in a formidable old house to escape the sneering popular girls in her dorm, she finds herself in the midst of one of the town's deepest secrets. Although most of its inhabitants are unaware, Morganville is controlled by vampires, and Claire's lifeless roommates are just the beginning of her immersion into their world.
A gripping story of romance, friendship, fantasy and adventure that will keep fans reading book after book.
#16 The Book Thief – Mark Zusak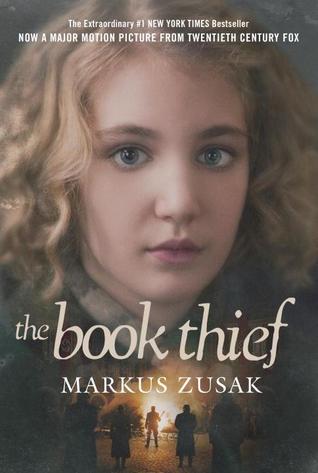 An absorbing story with a challenging subject matter, The Book Thief is narrated by Death during 1939 Nazi Germany. Nine year old Liesel has been taken in by a foster family as the destruction of war rips her family apart. Throughout the atrocities of the Nazi regime, Liesel strives to maintain her innocence and soon discovers the power of reading. But with the Nazi's seeking to destroy many books, Liesel takes it upon herself to steal and protect them.
War, loss, love, death and freedom are all explored in this modern classic, making it a challenging but thought-provoking read for every age.
#15 The Fault in our Stars – John Green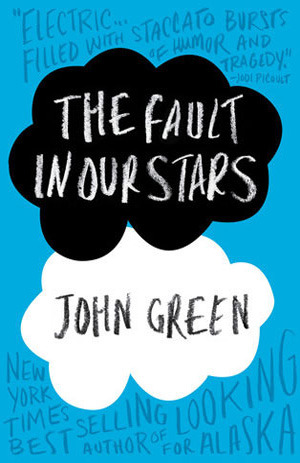 John Green's story of 16 year old cancer patient Hazel who falls in love with a boy at her support group is a heart-breaking and life-affirming read. Augustus and Hazel have many obstacles in life and an uncertain future that makes every day all the more meaningful and important.
Beautifully written, The Fault in our Stars has attracted many young readers to YA and romance.
#14 Throne of Glass – Sarah J. Maas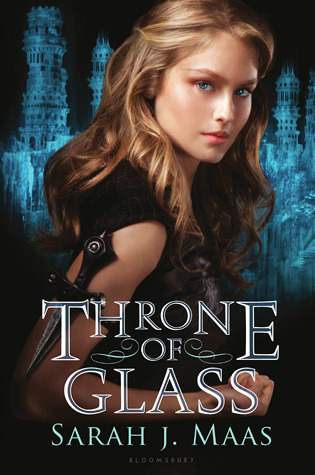 Sarah J Maas' Throne of Glass fantasy series continues to grip young readers as we follow trained assassin Celaena as she fights for freedom and liberty.
Serving a life sentence at 18 years old, Celaena is offered a chance of freedom by Captain Westfall. But in exchange for her freedom, she will need to represent the prince in a tournament against gifted thieves and assassins, in which they will fight to the death.
Win or lose, Celaena must risk it all for a chance to escape.
#13 Clockwork Angel (The Infernal Devices) – Cassandra Clare
It's hard to have a conversation about compelling YA without mentioning Cassandra Clare. Her incredibly detailed world of Shadowhunters and Downworlders is now onto its third series and fans adore her unforgettable characters and rich plots.
Clockwork Angel is the first in The Infernal Devices series, a prequel to The Mortal Instruments. The story follows Downworlders and Shadowhunters in the London Institute in 1878 and explores many of the ancestors of characters from the first series.
Orphaned teenager Tessa Gray leads the story with her search for her brother Nathaniel who has disappeared. Soon she is plunged into the world of Shadowhunters and Downworlders, discovering the power to shapeshift and falling into a dangerous love triange with two Shadowhunters.
#12 The Maze Runner – James Dashner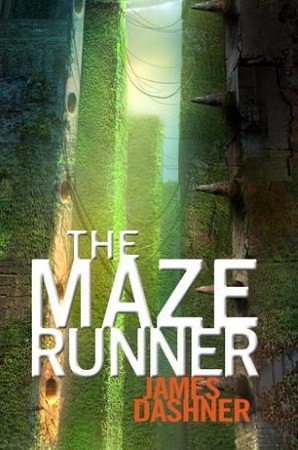 When Thomas emerges into The Glade from an elevator box in the ground, the only thing he knows is his name. But the other boys in The Glade are not surprised, this is how everyone arrives there; a new boy each month along with supplies and weapons.
The Glade is surrounded by a mile high concrete wall, and outside it is a maze patrolled by strange deadly monsters called grievers which the gladers try to solve in order to escape. But not long after Thomas arrives, a girl is delivered with a note that says "she is the last one ever". From here on everything changes, and escaping the maze becomes even more vital than ever.
#11 Divergent – Veronica Roth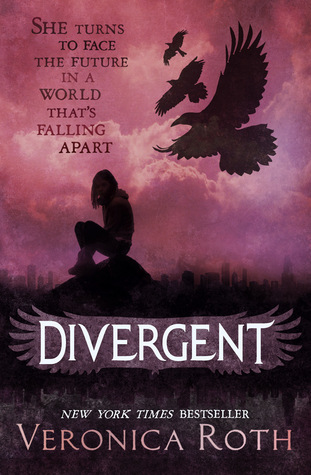 Veronica Roth's Divergent series explores the qualities that make us human, with her dystopian world where each person must choose a faction to live within. Candor is for the honest, Abnegation for the selfless, Erudite for the smart, Amity for the peaceful and Dauntless for the brave.
Before choosing day each person is tested to find out which faction they're most apt for. Tris's results are unconclusive, causing her to be sent home early and her results overwritten so that no one will know that she is divergent. She eventually chooses to leave Abnegation and join Dauntless on choosing day.
But the more Tris learns about the faction system, the more corrupt and dangerous she realises it has become.
#10 The Babysitters Club – Ann M. Martin
The Babysitters Club series follows a group of teenagers who run a club that offers babysitting services to local parents. Originally the club was formed of Kristy, Mary, Claudia and Stacey but it eventually grew to include ten members.
Often working through specific issues around teenage life with a resolution at the end of each book, the series provides useful examples of right and wrong while also addressing challenges in life such as divorce, step-parents, siblings, jealousy, death, boys, illness, schoolwork and more.
#9 Goosebumps – R. L. Stine
L. Stine's Goosebumps series is the perfect first step into horror books, following various children as they encounter the creepy and supernatural. Vampires, werewolves, ghosts, scarecrows, mummies, zombies, even lawn gnomes! You name a creepy monster and we're betting there's a relevant Goosebumps book to get stuck into.
Although the books are full of scary monsters, R. L. Stine has been careful to avoid death and violence and describes his books as "scary books that are also funny".
#8 Percy Jackson and the Lightning Thief (Percy Jackson and the Olympians) – Rick Riordan
Rick Riordan's adventure novels, based on the gods of Olympus, tell the story of his best-known character Percy Jackson. Not long after discovering he is a demigod son of Poseidon, Percy finds out that the gods are accusing him of stealing Zeus's master lightning bolt. With the gods on the brink of war, Percy must journey to the underworld where he believes Hades has the lightning bolt.
A gripping and adventurous series, the Percy Jackson books are often recommended for reluctant readers.
#7 The Hobbit – J. R. R. Tolkien
Perhaps one of the most adventurous and charming stories of all time, The Hobbit is our first introduction to Bilbo Baggins, Gandalf and Gollum. Bilbo Baggins is an unassuming and reluctant hero who enjoys the quiet life in his Hobbit hole in the Shire. That is until Gandalf the Grey shows up, in need of someone to help him on a quest to rid Smaug the dragon and help a group of dwarves claim back their treasure.
Originally written for his own children, J. R. R. Tolkien's classic is ideal for young readers, although it is of course enjoyed by all ages!
#6 The Lion, the Witch and the Wardrobe – C. S. Lewis
The first in The Chronicles of Narnia series, The Lion, the Witch and the Wardrobe introduces us to Peter, Edmund, Susan and Lucy as they discover the fantasy realm of Narnia at the back of a wardrobe.
Meeting all sorts of mythical beasts, talking animals and magical characters along the way, this imaginative classic is full of adventure.
#5 Northern Lights – Philip Pullman
Another captivating fantasy novel, Northern Lights is set in a parallel universe where the mythical, supernatural and magical exists. We follow Lyra and her daemon Pan's journey to uncover the mysterious events surrounding the Northern Lights.
The first in a trilogy of books, Northern Lights is a wonderful series to begin a love of YA fantasy.
#4 Noughts and Crosses – Malorie Blackman
Malorie Blackman's Noughts and Crosses series describes a world with an alternative history, where the continents are still intact and the early people of Africa gained an advantage over the Europeans. Although slavery has been abolished when the story begins, historically the Europeans (Noughts) had been enslaved by the Africans (Crosses) and segregation is still in place to keep the Crosses in control.
An educational and poignant perspective on racism and discrimination.
#3 City of Bones (The Mortal Instruments Series) – Cassandra Clare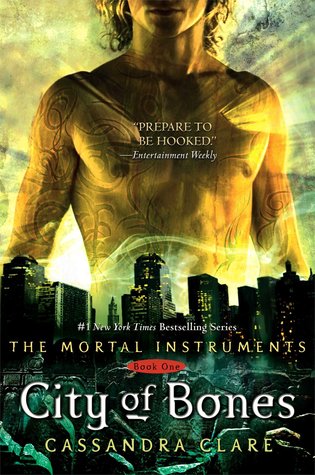 We did say Cassandra Clare was an important name in YA, and so it's no big surprise that two of her Shadowhunter series have made their way into the top 20. The Mortal Instruments was the first series to be released, starting with City of Bones in which we meet 15 year old Clary. Thrown into the chaotic world of Shadowhunters, Clary soon finds family, friends and herself in danger as she learns more and more about this new world.
#2 The Hunger Games – Suzanne Collins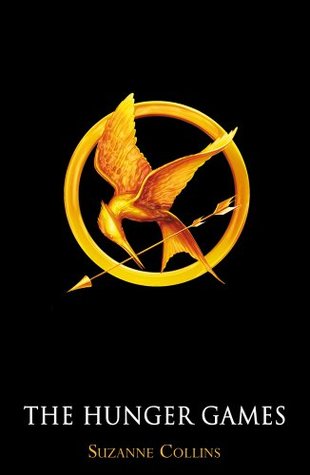 Katniss Everdeen and her fight for survival against the Capital has certainly been one of the most talked about YA books in recent years. After volunteering to take part in the annual Hunger Games in order to save her sister from participating, Katniss is forced to play along with the dark and manipulative world in which the Capital maintains fear and control in the districts by forcing teens to fight to the death until only one of them remains.
Leaving behind her mother, sister and close friend Gale, Katniss must use and manipulate the viewers who watch the Hunger Games like reality TV in order to have any chance of surviving.
And the Best YA Book for Younger Readers as Voted by You is…
#1. Harry Potter and the Philosopher's Stone – J. K. Rowling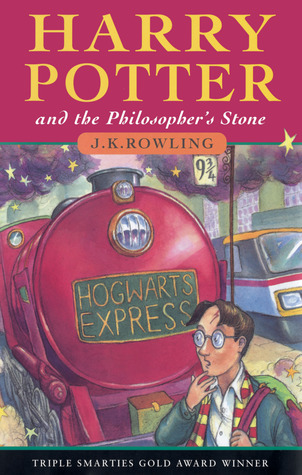 K. Rowling's Harry Potter books are widely thought of as the series that reignited the popularity of young adult reading in the 90's, although readers of all ages were captivated by the boy who lived. Countless authors name Harry Potter among their favourite books to read as a teenager, and it seems that readers feel the same, having voted Harry Potter and the Philosopher's Stone as the best YA book for younger readers.
Full of magic, adventure, bravery and good VS evil, Harry Potter has plenty of excitement to keep young readers interested, whilst offering important messages on topics such as friendship, loss, discrimination, love and much more. Perfect for any young reader moving from children's books into YA.