Spoiled by Jessica Morgan and Heather Cocks
Sixteen-year-old Molly Dix has just discovered that her biological father is Brick Berlin, world-famous movie star and red-carpet regular. Intrigued (and a little terrified) by her Hollywood lineage, Molly moves to Los Angeles and plunges headfirst into the deep end of Beverly Hills celebrity life. Just as Molly thinks her life couldn't get any stranger, she meets Brooke Berlin, her gorgeous, spoiled half sister, who welcomes Molly to La-La Land with a smothering dose of "sisterly love" … but in this town, nothing is ever what it seems.
Looking For Alaska by John Green
Before…Miles "Pudge" Halter is done with his safe life at home. His whole life has been one big non-event, and his obsession with famous last words has only made him crave "the Great Perhaps" even more (Francois Rabelais, poet). He heads off to the sometimes crazy and anything-but-boring world of Culver Creek Boarding School, and his life becomes the opposite of safe. Because down the hall is Alaska Young. The gorgeous, clever, funny, sexy, self-destructive, screwed up, and utterly fascinating Alaska Young. She is an event unto herself. She pulls Pudge into her world, launches him into the Great Perhaps, and steals his heart.
After…Nothing is ever the same.
Daughter of Deep Silence by Carrie Ryan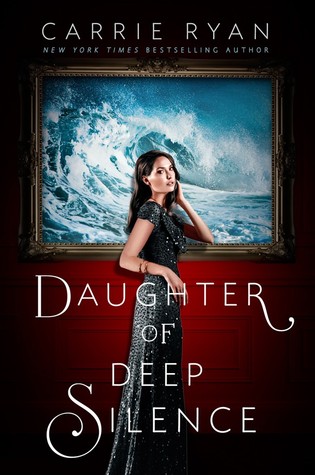 I'm the daughter of murdered parents.
I'm the friend of a dead girl.
I'm the lover of my enemy.
And I will have my revenge.
In the wake of the devastating destruction of the luxury yacht Persephone, just three souls remain to tell its story—and two of them are lying. Only Frances Mace knows the terrifying truth, and she'll stop at nothing to avenge the murders of everyone she held dear. Even if it means taking down the boy she loves and possibly losing herself in the process.
Sharp and incisive, Daughter of Deep Silence by bestselling author Carrie Ryan is a deliciously smart revenge thriller that examines perceptions of identity, love, and the lengths to which one girl is willing to go when she thinks she has nothing to lose.
Finding Audrey by Sophie Kinsella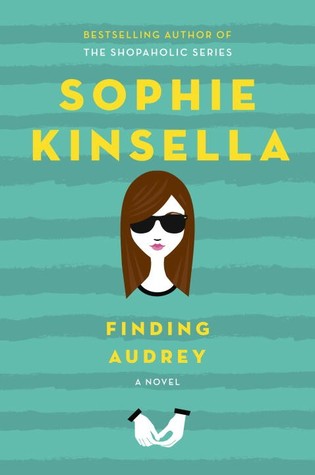 From the #1 New York Times bestselling author of the Shopaholic series comes a terrific blend of comedy, romance, and psychological recovery in a contemporary YA novel sure to inspire and entertain.
An anxiety disorder disrupts fourteen-year-old Audrey's daily life. She has been making slow but steady progress with Dr. Sarah, but when Audrey meets Linus, her brother's gaming teammate, she is energized. She connects with him. Audrey can talk through her fears with Linus in a way she's never been able to do with anyone before. As their friendship deepens and her recovery gains momentum, a sweet romantic connection develops, one that helps not just Audrey but also her entire family.
 Placid Girl by Brenna Ehrlich
Punk was created for the malcontents, something that loner and aspiring drummer Hallie understands all too well. Trapped in a boring suburban life – dysfunctional parents included! – Hallie drowns her angst in the angry songs of Haze, a masked musician who has not been heard from in five years. So naturally she's surprised – and more than a little skeptical – when someone who seems to be Haze starts flirting with her via her favorite photo-sharing app. Is he who he says he is? What does he want from her? The questions only multiply when Hallie — along with bandmate Sarah and aspiring music journalist Steve — roadtrip to Haze's comeback gig to unmask the reclusive musician once and for all.
The Good Girls by Sara Shepard
From Sara Shepard, author of the #1 New York Times bestselling Pretty Little Liars series, comes the shocking sequel to The Perfectionists—with an ending you'll have to read to believe!
Mackenzie, Ava, Caitlin, Julie, and Parker have done some not-so-perfect things. Even though they all talked about killing rich bully Nolan Hotchkiss, they didn't actually go through with it. It's just a coincidence that Nolan died in exactly the way they planned . . . right? Except Nolan wasn't the only one they fantasized about killing. When someone else they named dies, the girls wonder if they're being framed. Or are they about to become the killer's next targets?
Mosquitoland by David Arnold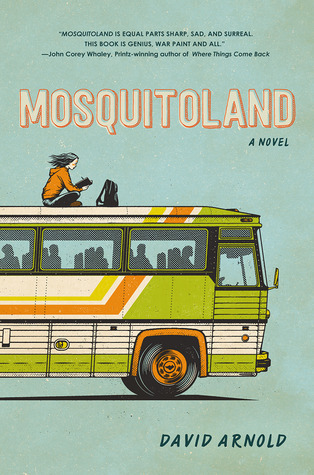 "I am a collection of oddities, a circus of neurons and electrons: my heart is the ringmaster, my soul is the trapeze artist, and the world is my audience. It sounds strange because it is, and it is, because I am strange."
After the sudden collapse of her family, Mim Malone is dragged from her home in northern Ohio to the "wastelands" of Mississippi, where she lives in a medicated milieu with her dad and new stepmom. Before the dust has a chance to settle, she learns her mother is sick back in Cleveland.
So she ditches her new life and hops aboard a northbound Greyhound bus to her real home and her real mother, meeting a quirky cast of fellow travelers along the way. But when her thousand-mile journey takes a few turns she could never see coming, Mim must confront her own demons, redefining her notions of love, loyalty, and what it means to be sane.
Told in an unforgettable, kaleidoscopic voice, "Mosquitoland" is a modern American odyssey, as hilarious as it is heartbreaking.
Honey Girl by Lisa Freeman
How to survive Califorina's hottest surf spot: Never go anywhere without a bathing suit. Never cut your hair. Never let them see you panic.
The year is 1972. Fifteen-year-old Haunani "Nani" Grace Nuuhiwa is transplanted from her home in Hawaii to Santa Monica, California after her father's fatal heart attack. Now the proverbial fish-out-of-water, Nani struggles to adjust to her new life with her alcoholic white (haole) mother and the lineup of mean girls who rule State Beach.
Following "The Rules"—an unspoken list of dos and don'ts—Nani makes contact with Rox, the leader of the lineup. Through a harrowing series of initiations, Nani not only gets accepted into the lineup, she gains the attention of surf god, Nigel McBride. But maintaining stardom is harder than achieving it. Nani is keeping several secrets that, if revealed, could ruin everything she's worked so hard to achieve. Secret #1: She's stolen her dad's ashes and hidden them from her mom. Secret #2: In order to get in with Rox and her crew, she spied on them and now knows far more than they could ever let her get away with. And most deadly of all, Secret #3: She likes girls, and may very well be in love with Rox.
Vanishing Girls by Lauren Oliver
New York Times bestselling author Lauren Oliver delivers a gripping story about two sisters inexorably altered by a terrible accident.
Dara and Nick used to be inseparable, but that was before the accident that left Dara's beautiful face scarred and the two sisters totally estranged. When Dara vanishes on her birthday, Nick thinks Dara is just playing around. But another girl, nine-year-old Madeline Snow, has vanished, too, and Nick becomes increasingly convinced that the two disappearances are linked. Now Nick has to find her sister, before it's too late.
In this edgy and compelling novel, Lauren Oliver creates a world of intrigue, loss, and suspicion as two sisters search to find themselves, and each other.
Extraordinary Means by Robyn Schneider
At seventeen, overachieving Lane finds himself at Latham House, a sanatorium for teens suffering from an incurable strain of tuberculosis. Part hospital and part boarding school, Latham is a place of endless rules and confusing rituals, where it's easier to fail breakfast than it is to flunk French.
There, Lane encounters a girl he knew years ago. Instead of the shy loner he remembers, Sadie has transformed. At Latham, she is sarcastic, fearless, and utterly compelling. Her friends, a group of eccentric troublemakers, fascinate Lane, who has never stepped out of bounds his whole life. And as he gradually becomes one of them, Sadie shows him their secrets: how to steal internet, how to sneak into town, and how to disable the med sensors they must wear at all times.
But there are consequences to having secrets, particularly at Latham House. And as Lane and Sadie begin to fall in love and their group begins to fall sicker, their insular world threatens to come crashing down.
Told in alternating points of view, Extraordinary Means is a darkly funny story about doomed friendships, first love, and the rare miracle of second chances.
Hollywood Witch Hunter by Valerie Tejeda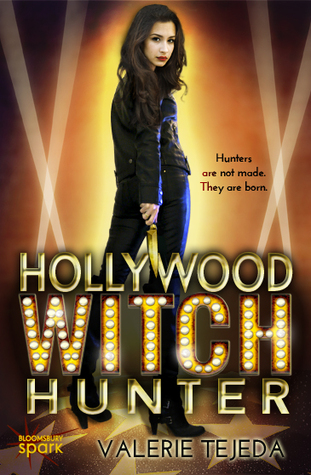 From the moment she first learned the truth about witches…she knew she was born to fight them.
Now, at sixteen, Iris is the lone girl on the Witch Hunters Special Ops Team.
But when Iris meets a boy named Arlo, he might just be the key to preventing an evil uprising in Southern California.
Together they're ready to protect the human race at all costs. Because that's what witch hunters do.
Welcome to Hollywood.