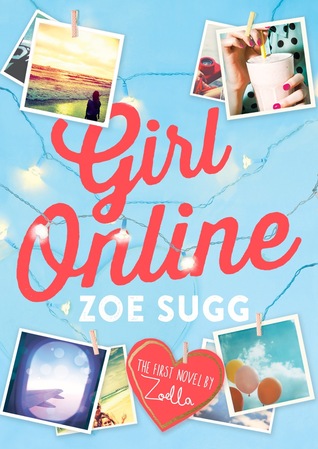 Girl Online is the debut novel by English author and internet celebrity, released on 25 November 2014 through Penguin books.
Zoe Sugg is an English fashion and beauty vloggerr, author, and internet personality. She is best known by her fans on Youtube as Zoella.
Girl Online was released in November 2014 and broke the record for highest first-week sales of a first-time novelist since Nielsen Bookscan began compiling such records in 1998.
The novel surrounds Penny Porter, a sixteen year old living with her parents in Brighton. Penny starts blogging about her problems, such as cyber-bullying and her panic attacks. Her family travels to New York where her mum is organising a wedding. Attending the wedding, Penny meets a musician Noah with whom she falls in love, resulting in her blog going viral.
While based around similar experiences, Zoe has stated that the book is "in no way autobiographical".
Penguin stated that "Zoe  Sugg did not write Girl Online on her own", stating that she "has worked with an expert editorial team to help her bring to life her characters and experiences in a heartwarming and compelling story". It has been reported that young-adult novelist Siobhan Curham was a Ghostwriter for the novel, although neither Penguin nor Zoe have confirmed this. Penguin stated that Siobhan Curham was an "editorial consultant" for the novel.
Either way this book is a must read and If you haven't read it yet you can reserve it on our website now!