13 Young Adult Horror Reads
I don't know about you lot but Holloween is one of my favourite holidays, Although when it come to reading horror books I'm a bit of a baby! So I've put together 10 of some of the best Young Adult horror books I think our out there right now. Maybe pop into us or reserve a copy online today.
1. Miss Peregrine's Home for Peculiar Children by Ransom Riggs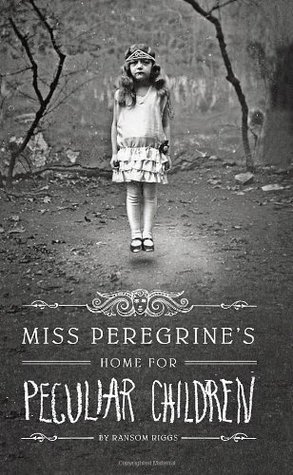 A mysterious island. An abandoned orphanage. A strange collection of very curious photographs.
It all waits to be discovered in Miss Peregrine's Home for Peculiar Children, an unforgettable novel that mixes fiction and photography in a thrilling reading experience. As our story opens, a horrific family tragedy sets sixteen-year-old Jacob journeying to a remote island off the coast of Wales, where he discovers the crumbling ruins of Miss Peregrine's Home for Peculiar Children. As Jacob explores its abandoned bedrooms and hallways, it becomes clear that the children were more than just peculiar. They may have been dangerous. They may have been quarantined on a deserted island for good reason. And somehow—impossible though it seems—they may still be alive.
A spine-tingling fantasy illustrated with haunting vintage photography, Miss Peregrine's Home for Peculiar Children will delight adults, teens, and anyone who relishes an adventure in the shadows.
2.Rabbits in the Garden
by

Jessica McHugh
At twelve years old, Avery Norton had everything: a boyfriend who was also her best friend, the entirety of Martha's Vineyard as her playground, and her very own garden to tend. By thirteen, it was all over.The discovery of a secret crypt in the basement starts the Norton family down many unexpected avenues, including one that leads to Avery's arrest for murder and her subsequent imprisonment in Taunton State Lunatic Asylum. Set in 1950s Massachusetts, Rabbits in the Garden follows Avery Norton's struggle to prove her innocence, exact her revenge, and escape Taunton with her mind intact.
3.The Forest of Hands and Teeth by Carrie Ryan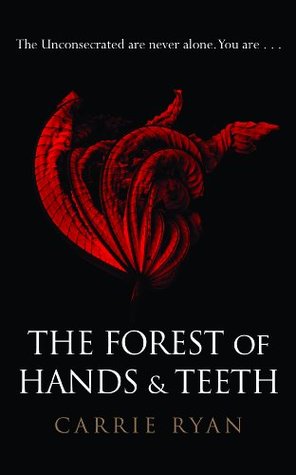 In Mary's world there are simple truths. The Sisterhood always knows best. The Guardians will protect and serve. The Unconsecrated will never relent. And you must always mind the fence that surrounds the village; the fence that protects the village from the Forest of Hands and Teeth. But, slowly, Mary's truths are failing her. She's learning things she never wanted to know about the Sisterhood and its secrets, and the Guardians and their power, and about the Unconsecrated and their relentlessness. When the fence is breached and her world is thrown into chaos, she must choose between her village and her future—between the one she loves and the one who loves her. And she must face the truth about the Forest of Hands and Teeth. Could there be life outside a world surrounded in so much death?
4.The Body Finder 
by

Kimberly Derting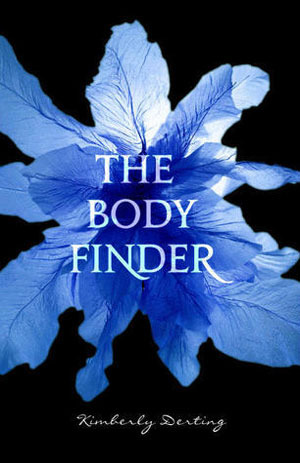 Violet Ambrose is grappling with two major issues: Jay Heaton and her morbid secret ability. While the sixteen-year-old is confused by her new feelings for her best friend since childhood, she is more disturbed by her "power" to sense dead bodies—or at least those that have been murdered. Since she was a little girl, she has felt the echoes that the dead leave behind in the world… and the imprints that attach to their killers.
Violet has never considered her strange talent to be a gift; it mostly just led her to find the dead birds her cat had tired of playing with. But now that a serial killer has begun terrorizing her small town, and the echoes of the local girls he's claimed haunt her daily, she realizes she might be the only person who can stop him.
Despite his fierce protectiveness over her, Jay reluctantly agrees to help Violet on her quest to find the murderer—and Violet is unnerved to find herself hoping that Jay's intentions are much more than friendly. But even as she's falling intensely in love, Violet is getting closer and closer to discovering a killer… and becoming his prey herself.
5. The Sleepwalkers
by

J. Gabriel Gates
A chilling and masterfully crafted teen horror novel guaranteed to keep the pages turning, the mind reeling, and the lamp on any reader's bedside table on long after midnight.
Privileged and popular Caleb Mason is celebrating his high school graduation when he receives a mysterious, disturbing letter from his long-lost childhood playmate, Christine. Caleb and his jokester friend Bean decide to travel to his tiny hometown of Hudsonville, Florida, to find her. Upon arrival, they discover the town has taken a horrifying turn for the worse. Caleb's childhood home is abandoned and his father has disappeared. Children are going missing. The old insane asylum has reopened, and Christine is locked inside. Her mother, a witch, is consumed with madness, and Christine's long-dead twin sister whispers clues to Caleb through the static of an a.m. radio. The terrifying prophesies of the spirits are coming to pass. Sixteen clocks are ticking; sixty-six murdered souls will bring about the end of the world. As Caleb peels back layer after layer of mystery, he uncovers a truth more horrible than anything he had imagined, a truth that could only be uttered by the lips of the dead.
6.A Living Nightmare Cirque du Freak #1
by

Darren Shan
In the tradition of Stephen King's 'Salem's Lot, Cirque Du Freak is the frightening saga of a young boy whose visit to a mysterious freak show leads him on a journey into a dark world of vampires. Filled with grotesque creatures, murderous vampires, and a petrifying ending, Cirque Du Freak will chill, thrill, and leave readers begging for more.
7.Frost
by

Marianna Baer
Leena Thomas's senior year at boarding school starts with a cruel shock: Frost House, the cozy Victorian dorm where she and her best friends live, has been assigned an unexpected roommate—eccentric Celeste Lazar.
As classes get under way, strange happenings begin to bedevil Frost House: frames falling off walls, doors locking themselves, furniture toppling over. Celeste blames the housemates, convinced they want to scare her into leaving. And although Leena strives to be the peacekeeper, soon the eerie happenings in the dorm, an intense romance between Leena and Celeste's brother, David, and the reawakening of childhood fears all push Leena to take increasingly desperate measures to feel safe. But does the threat lie with her new roommate, within Leena's own mind…or in Frost House itself?
From debut author Marianna Baer, Frost is a stunning and surprising tale of suspense that will have readers on the edge of their seats.Leena Thomas's senior year at boarding school starts with a cruel shock: Frost House, the cozy Victorian dorm where she and her best friends live, has been assigned an unexpected roommate—eccentric Celeste Lazar.
8.Warm Bodies 
by

Isaac Marion
R is a young man with an existential crisis–he is a zombie. He shuffles through an America destroyed by war, social collapse, and the mindless hunger of his undead comrades, but he craves something more than blood and brains. He can speak just a few grunted syllables, but his inner life is deep, full of wonder and longing. He has no memories, noidentity, and no pulse, but he has dreams.
After experiencing a teenage boy's memories while consuming his brain, R makes an unexpected choice that begins a tense, awkward, and stragely sweet relationship with the victim's human girlfriend. Julie is a blast of color in the otherwise dreary and gray landscape that surrounds R. His decision to protect her will transform not only R, but his fellow Dead, and perhaps their whole lifeless world.
Scary, funny, and surprisingly poignant, Warm Bodies is about being alive, being dead, and the blurry line in between.
9.The Monstrumologist 
by

Rick Yancey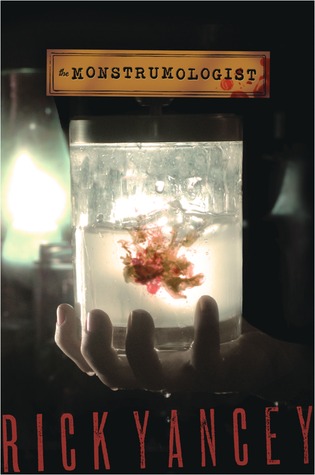 These are the secrets I have kept. This is the trust I never betrayed. But he is dead now and has been for more than forty years, the one who gave me his trust, the one for whom I kept these secrets. The one who saved me . . . and the one who cursed me.
So starts the diary of Will Henry, orphaned assistant to Dr. Pellinore Warthorpe, a man with a most unusual specialty: monstrumology, the study of monsters. In his time with the doctor, Will has met many a mysterious late-night visitor, and seen things he never imagined were real. But when a grave robber comes calling in the middle of the night with a gruesome find, he brings with him their most deadly case yet.
A gothic tour de force that explores the darkest heart of man and monster and asks the question: When does man become the very thing he hunts?
10.The Other Life 
by

Susanne Winnacker
3 years, 1 month, 1 week and 6 days since I'd seen daylight. One-fifth of my life. 98,409,602 seconds since the heavy, steel door had fallen shut and sealed us off from the world
Sherry has lived with her family in a sealed bunker since things went wrong up above. But when they run out of food, Sherry and her dad must venture outside. There they find a world of devastation, desolation…and the Weepers: savage, mutant killers.
When Sherry's dad is snatched, she joins forces with gorgeous but troubled Joshua – an Avenger, determined to destroy the Weepers.
But can Sherry keep her family and Joshua safe, when his desire for vengeance threatens them all?
11.I Hunt Killers 
by

Barry Lyga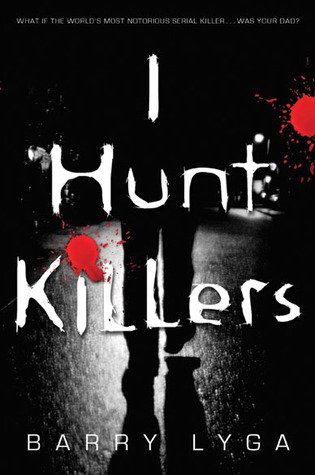 What if the world's worst serial killer…was your dad?
Jasper "Jazz" Dent is a likable teenager. A charmer, one might say.
But he's also the son of the world's most infamous serial killer, and for Dear Old Dad, Take Your Son to Work Day was year-round. Jazz has witnessed crime scenes the way cops wish they could—from the criminal's point of view.
And now bodies are piling up in Lobo's Nod.
In an effort to clear his name, Jazz joins the police in a hunt for a new serial killer. But Jazz has a secret—could he be more like his father than anyone knows?
12.Ashes 
by

Ilsa J. Bick
It could happen tomorrow . . .
An electromagnetic pulse flashes across the sky, destroying every electronic device, wiping out every computerized system, and killing billions.
Alex hiked into the woods to say good-bye to her dead parents and her personal demons. Now desperate to find out what happened after the pulse crushes her to the ground, Alex meets up with Tom—a young soldier—and Ellie, a girl whose grandfather was killed by the EMP.
For this improvised family and the others who are spared, it's now a question of who can be trusted and who is no longer human.
Author Ilsa J. Bick crafts a terrifying and thrilling post-apocalyptic novel about a world that could become ours at any moment, where those left standing must learn what it means not just to survive, but to live amidst the devastation.
13.Zom-B 
by

Darren Shan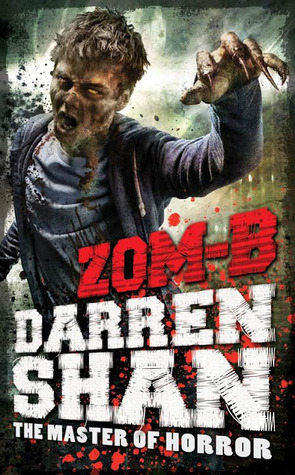 Zom-B is a radical new series about a zombie apocalypse, told in the first person by one of its victims. The series combines classic Shan action with a fiendishly twisting plot and hard-hitting and thought-provoking moral questions dealing with racism, abuse of power and more. This is challenging material, which will captivate existing Shan fans and bring in many new ones. As Darren says, "It's a big, sprawling, vicious tale…a grisly piece of escapism, and a barbed look at the world in which we live. Each book in the series is short, fast-paced and bloody. A high body-count is guaranteed!"