Here are some new releases from last month. I have to say some really exciting titles. October promises to be even more exciting!
A Different Me by Deborah Blumenthal
Release Date: 1st of September 2014
Allie Johnston's secret wish since the day she was twelve is to have her nose done. But she hasn't told anyone–not her parents, or even her best friend, Jen. But when she starts visiting a plastic surgery discussion board on the Web, she finds people who get her, for the first time in her life. Her new friends, including two girls her age with vastly different backgrounds who share her obsession with changing their faces–but for very different reasons. A sharply written, insightful book about learning to be happy with who we are.
Anatomy of a Misfit by Andrea Portes
Release Date: 2nd Of September
This emotional, hilarious, devastating, and ultimately triumphant YA debut, based on actual events, recounts one girl's rejection of her high school's hierarchy—and her discovery of her true self in the face of tragedy.
Fall's buzzed-about, in-house favorite.
Outside, Anika Dragomir is all lip gloss and blond hair—the third most popular girl in school. Inside, she's a freak: a mix of dark thoughts, diabolical plots, and, if local chatter is to be believed, vampire DNA (after all, her father is Romanian). But she keeps it under wraps to maintain her social position. One step out of line and Becky Vilhauer, first most popular girl in school, will make her life hell. So when former loner Logan McDonough shows up one September hotter, smarter, and more mysterious than ever, Anika knows she can't get involved. It would be insane to throw away her social safety for a nerd. So what if that nerd is now a black-leather-jacket-wearing dreamboat, and his loner status is clearly the result of his troubled home life? Who cares if the right girl could help him with all that, maybe even save him from it? Who needs him when Jared Kline, the bad boy every girl dreams of, is asking her on dates? Who?
Anatomy of a Misfit is Mean Girls meets The Perks of Being a Wallflower, and Anika's hilariously deadpan delivery will appeal to readers for its honesty and depth. The so-sad-it's-funny high school setting will pull readers in, but when the story's dark foreboding gradually takes over, the devastating penultimate tragedy hits like a punch to the gut. Readers will ride the highs and lows alongside funny, flawed Anika — from laughter to tears, and everything in between.
A Crack in Everything by Ruth Frances Long
Release Date: 1st of September 2014
Welcome to The Other Side …
Chasing a thief, Izzy Gregory takes a wrong turn down a Dublin alley and finds the ashes of a fallen angel splashed across the dirty bricks like graffiti. She stumbles into Dubh Linn, the shadowy world inhabited by the Sidhe, where angels and demons watch over the affairs of mortals, and Izzy becomes a pawn in their deadly game. Her only chance of survival lies in the hands of Jinx, the Sidhe warrior sent to capture her for his sadistic mistress, Holly. Izzy is something altogether new to him, turning his world upside down.
A thrilling, thought-provoking journey to the magic that lies just beside reality.
A New Darkness by Joseph Delaney
Release Date: 2th of September 2014
The Last Apprentice series! Tom Ward is an apprentice no longer—now he is a fully fledged spook battling boggarts, witches, and other creatures of the dark. This three-book arc will introduce brand-new readers to Joseph Delaney's haunting world, and delight longtime fans.
Tom Ward is the spook, the one person who can defend the county from ghosts, ghasts, boggarts, witches, and other bloodthirsty creatures of the dark. But he's only seventeen, and his apprenticeship was cut short when his master died in battle. No one trusts Tom's skill, not till he's proven himself. And a fifteen-year-old girl named Jenny knows more about the three mysterious deaths in the county than Tom does. She is a seventh daughter of a seventh daughter and she wants to be Tom's first apprentice—even though a female spook is unheard of. Together, Tom and Jenny will uncover the grave danger heading straight toward the county, and they'll team up with a witch assassin to confront it.
A New Darkness begins a three-book series that will introduce new readers to Joseph Delaney's deliciously scary imagination and delight his longtime fans. A New Darkness is perfect for every reader who loves thrills, chills, action, and adventure-no prior knowledge of the Last Apprentice series necessary!
The Last Apprentice series, the first internationally bestselling series about Tom Ward, is soon to be a major motion picture, Seventh Son, starring Jeff Bridges, Ben Barnes, Alicia Vikander, Kit Harington, Olivia Williams, Antje Traue, Djimon Hounsou, and Julianne Moore as Mother Malkin.
Black Wreath: The Stolen Life of James Lovett by Peter Sirr
Release Date: 15th of September 2014
A fictionalised account of the life of James Lovett, son of Lord Dunmain, set in 1730s Dublin and colonial America.
Dublin. A city in flux, its population swelling, a place of great wealth and grinding poverty, a playground for the rich but also a violent and dangerous city. Here James Lovett, thirteen year old son of Lord Dunmain and heir to several titles and grand estates, finds himself homeless and dispossessed on the streets. His boorish, drunken father must conceal his son's existence to collect a large inheritance. He announces James's death and even stages a funeral in the city's cathedral.
But James is not dead. A spirited and resourceful boy, he is surviving by the skin of teeth. Can he survive against terrible odds? The adventure works its way to a thrilling climax in the forests of Pennsylvania, followed by return to Dublin and a final confrontation with his family …
Blackbird By Anna Carey
Release Date: 16th of September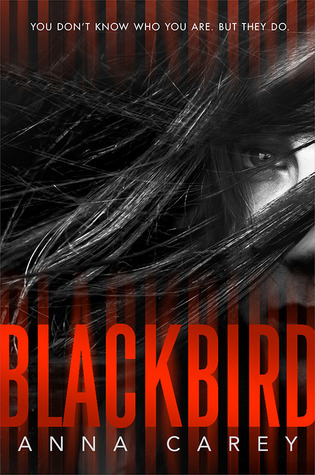 This twisty, breathless cat-and-mouse thrill ride, told in the second person, follows a girl with amnesia in present-day Los Angeles who is being pursued by mysterious and terrifying assailants.
A girl wakes up on the train tracks, a subway car barreling down on her. With only minutes to react, she hunches down and the train speeds over her. She doesn't remember her name, where she is, or how she got there. She has a tattoo on the inside of her right wrist of a blackbird inside a box, letters and numbers printed just below: FNV02198. There is only one thing she knows for sure: people are trying to kill her.
On the run for her life, she tries to untangle who she is and what happened to the girl she used to be. Nothing and no one are what they appear to be. But the truth is more disturbing than she ever imagined.
The Maze Runner series meets Code Name Verity, Blackbird is relentless and action-packed, filled with surprising twists.
The Infinite Sea by Rick Yancey
Release Date: 16th Of September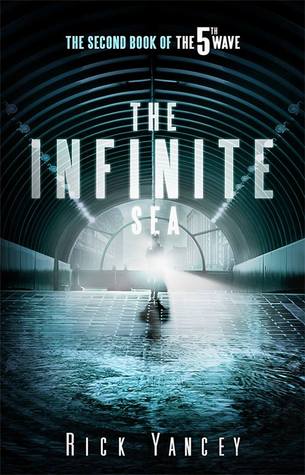 How do you rid the Earth of seven billion humans? Rid the humans of their humanity.
Surviving the first four waves was nearly impossible. Now Cassie Sullivan finds herself in a new world, a world in which the fundamental trust that binds us together is gone. As the 5th Wave rolls across the landscape, Cassie, Ben, and Ringer are forced to confront the Others' ultimate goal: the extermination of the human race.
Cassie and her friends haven't seen the depths to which the Others will sink, nor have the Others seen the heights to which humanity will rise, in the ultimate battle between life and death, hope and despair, love and hate.
A Secret Gift by Ian Somers
Release Date: 29th of September
Book three in in the Ross Bentley series
Ross has spent the past twelve months in hiding in the west coast of Ireland. He has turned his back on the Guild and his gifts. In trying to escape his past and the dangers brought with his gifts, Ross has spiralled into a world of anxiety and depression and, with Cathy leaving for Paris, Ross is completely alone.
Suddenly an unexpected visitor arrives. Hunter has come to call in his favour. Through loneliness and a sense of debt, Ross agrees to join Hunter for one day only. What first appears to be a simple task becomes so much more. Ross is dragged back into the world of the gifted where a supernatural war is about to break loose. Ross must choose which side to fight on. Will he turn his back on the Guild forever? Or will he fight to save the Guild members who have kept so much from him?