August New Releases
Here's some new releases I hope you didn't miss over the month of August. Don't forget you can order on are website!
The Girl from the Well By Rin Chupeco
Release Date: 5th Of August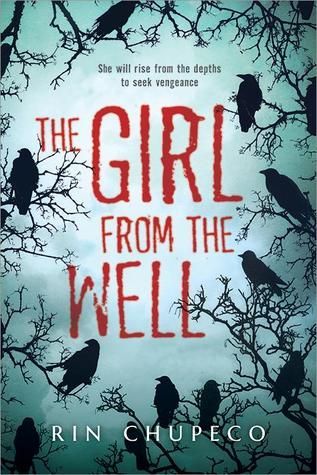 You may think me biased, being murdered myself. But my state of being has nothing to do with the curiosity toward my own species, if we can be called such. We do not go gentle, as your poet encourages, into that good night.
A dead girl walks the streets.
She hunts murderers. Child killers, much like the man who threw her body down a well three hundred years ago.
And when a strange boy bearing stranger tattoos moves into the neighborhood so, she discovers, does something else. And soon both will be drawn into the world of eerie doll rituals and dark Shinto exorcisms that will take them from American suburbia to the remote valleys and shrines of Aomori, Japan.
Because the boy has a terrifying secret – one that would just kill to get out.
The Girl from the Well is A YA Horror novel pitched as "Dexter" meets "The Grudge", based on a well-loved Japanese ghost story.
Random
by

Tom Leveen
Release Date: 12th of August
Who's the real victim here? This tense and gripping exploration of cyberbullying and teen suicide is perfect for fans of Before I Fall and Thirteen Reasons Why.
Late at night Tori receives a random phone call. It's a wrong number. But the caller seems to want to talk, so she stays on the line.
He asks for a single thing—one reason not to kill himself.
The request plunges her into confusion. Because if this random caller actually does what he plans, he'll be the second person connected to Tori to take his own life. And the first just might land her in jail. After her Facebook page became Exhibit A in a tragic national news story about cyberbullying, Tori can't help but suspect the caller is a fraud. But what if he's not? Her words alone may hold the power of life or death.
With the clock ticking, Tori has little time to save a stranger—and maybe redeem herself—leading to a startling conclusion that changes everything…
Can't look Away
by

Donna Cooner
Release Date: 26th of August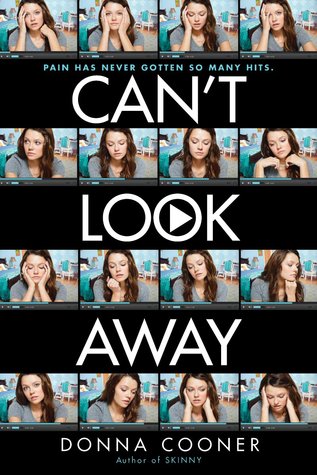 Donna Cooner establishes herself as our own Jodi Picoult in this timely tale of sisters, loss, and redemption.
Torrey Grey is famous. At least, on the internet. Thousands of people watch her popular videos on fashion and beauty. But when Torrey's sister is killed in an accident — maybe because of Torrey and her videos — Torrey's perfect world implodes.
Now, strangers online are bashing Torrey. And at her new school, she doesn't know who to trust. Is queen bee Blair only being sweet because of Torrey's internet infamy? What about Raylene, who is decidedly unpopular, but seems accepts Torrey for who she is? And then there's Luis, with his brooding dark eyes, whose family runs the local funeral home. Torrey finds herself drawn to Luis, and his fascinating stories about El dio de los Muertos, the Day of the Dead.
As the Day of the Dead draws near, Torrey will have to really look at her own feelings about death, and life, and everything in between. Can she learn to mourn her sister out of the public eye?
Ghost House 
by

Alexandra Adornetto
Release Date: 26th of August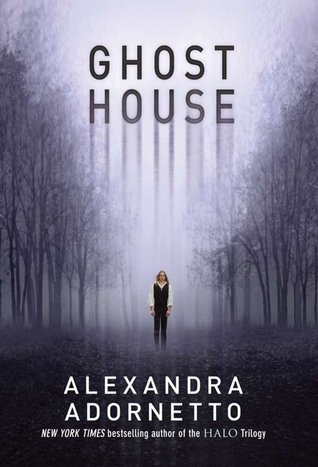 From the New York Times bestselling author of Halo comes the start of a beautiful and powerful new series.
After the loss of her mother, Chloe Kennedy starts seeing the ghosts that haunted her as a young girl again. Spending time at her grandmother's country estate in the south of England is her chance to get away from her grief and the spirits that haunt her. Until she meets a mysterious stranger…
Alexander Reade is 157 years dead, with secrets darker than the lake surrounding Grange Hall and a lifelike presence that draws Chloe more strongly than any ghost before. But the bond between them awakens the vengeful spirit of Alexander's past love, Isobel. And she will stop at nothing to destroy anyone who threatens to take him from her.
To stop Isobel, Chloe must push her developing abilities to their most dangerous limits, even if it means losing Alex forever… and giving the hungry dead a chance to claim her for their own.
Into the Grey
by 

Celine Kiernan
Release Date: 26th of August
A pacy, chilling ghost story from the creator of the internationally acclaimed Moorehawke Trilogy.
I think the fire changed us – me and Dom. I think that's how the boy was able to see us. Though he'd been there for every summer of our childhood, we'd only been stupid boys until then. Stupid, happy, ignorant boys. And what in hell would he have had in common with two stupid boys? But after the fire we were different. We were maybe a little bit like him. And so he saw us, at last, and he thought he'd found a home…
Six Feet Over It
by

Jennifer Longo
Release Date: 26th of August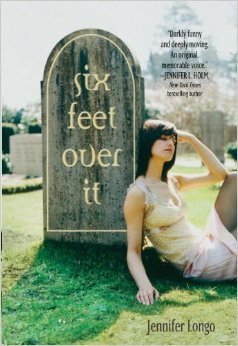 Home is where the bodies are buried.
Darkly humorous and heart-wrenchingly beautiful, Jennifer Longo's YA debut about a girl stuck living in a cemetery will change the way you look at life, death, and love.
Leigh sells graves for her family-owned cemetery because her father is too lazy to look farther than the dinner table when searching for employees. Working the literal graveyard shift, she meets two kinds of customers:
Pre-Need: They know what's up. They bought their graves a long time ago, before they needed them.
At Need: They are in shock, mourning a loved one's unexpected death. Leigh avoids sponging their agony by focusing on things like guessing the headstone choice (mostly granite).
Sarcastic and smart, Leigh should be able to stand up to her family and quit. But her world's been turned upside down by the sudden loss of her best friend and the appearance of Dario, the slightly-too-old-for-her grave digger. Surrounded by death, can Leigh move on, if moving on means it's time to get a life?