Jane Austen was well able to tell a good Romance story, with wit thrown in. What you might not know is that some of your favorite books and movies are actually modern-day adaptations of her classic novels.
Jane Austen was born 16th December 1775 and died 18th July 1817 at the age of 41. The seventh child and second daughter of Cassandra and George Austen, Jane Austen was born in
Steventon, Hampshire, England. Jane's parents were well-respected community members. Her father served as the Oxford-educated rector for a nearby Anglican parish. The family was close and the children grew up in an environment that stressed learning and creative thinking. When Jane was young, she and her siblings were encouraged to read from their father's extensive library. The children also authored and put on plays and charades.
Then in her 30s, Jane started to anonymously publish her works. In the period spanning 1811-16, she pseudonymously published Sense and Sensibility, Pride and Prejudice (a work she referred to as her "darling child," which also received critical acclaim), Mansfield Park and Emma.
In 1816, at the age of 41, Jane started to become ill with what some say might have been Addison's disease. She made impressive efforts to continue working at a normal pace, editing older works as well as starting a new novel called The Brothers, which would be published after her death as Sanditon. At some point, Jane's condition deteriorated to such a degree that she ceased writing. She died on July 18, 1817, in Winchester, Hampshire, England.
Austen was in the worldwide news in 2007, when author David Lassman submitted to several publishing houses a few of her manuscripts with slight revisions under a different name, and they were routinely rejected. He chronicled the experience in an article titled "Rejecting Jane," a fitting tribute to an author who could appreciate humor and wit.
Trouble with Flirting
by

Claire LaZebnik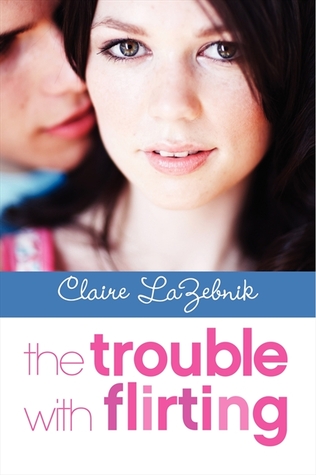 Franny's supposed to be working this summer, not flirting. But you can't blame her when guys like Alex and Harry are around. . . .
Franny Pearson never dreamed she'd be attending the prestigious Mansfield Summer Theater Program. And she's not, exactly. She's working for her aunt, the resident costume designer. But sewing her fingers to the bone does give her an opportunity to spend time with her crush, Alex Braverman. If only he were as taken with the girl hemming his trousers as he is with his new leading lady.
When Harry Cartwright, a notorious flirt, shows more than a friendly interest in Franny, she figures it can't hurt to have a little fun. But as their breezy romance grows more complicated, can Franny keep pretending that Harry is just a carefree fling? And why is Alex suddenly giving her those deep, meaningful looks? In this charming tale of mixed messages and romantic near-misses, one thing is clear: Flirting might be more trouble than Franny ever expected.
Austenland (Austenland #1)
by

Shannon Hale
Jane Hayes is a seemingly normal young New Yorker, but she has a secret. Her obsession with Mr. Darcy, as played by Colin Firth in the BBC adaptation of Pride and Prejudice, is ruining her love life: no real man can compare. But when a wealthy relative bequeaths her a trip to an English resort catering to Austen-crazed women, Jane's fantasies of meeting the perfect Regency-era gentleman suddenly become realer than she ever could have imagined.
Decked out in empire-waist gowns, Jane struggles to master Regency etiquette and flirts with gardeners and gentlemen;or maybe even, she suspects, with the actors who are playing them. It's all a game, Jane knows. And yet the longer she stays, the more her insecurities seem to fall away, and the more she wonders: Is she about to kick the Austen obsession for good, or could all her dreams actually culminate in a Mr. Darcy of her own?
Epic Fail
by

Claire LaZebnik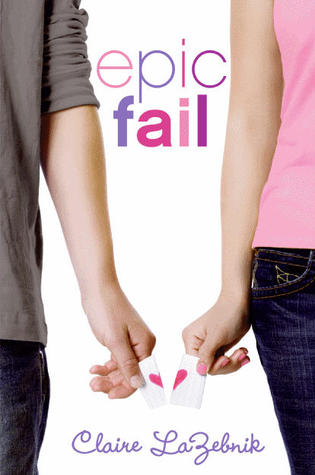 At Coral Tree Prep in Los Angeles, who your parents are can make or break you. Case in point:
– As the son of Hollywood royalty, Derek Edwards is pretty much prince of the school–not that he deigns to acknowledge many of his loyal subjects.
– As the daughter of the new principal, Elise Benton isn't exactly on everyone's must-sit-next-to-at-lunch list.
When Elise's beautiful sister catches the eye of the prince's best friend, Elise gets to spend a lot of time with Derek, making her the envy of every girl on campus. Except she refuses to fall for any of his rare smiles and instead warms up to his enemy, the surprisingly charming social outcast Webster Grant. But in this hilarious tale of fitting in and flirting, not all snubs are undeserved, not all celebrity brats are bratty, and pride and prejudice can get in the way of true love for only so long.
Clueless is a 1995 American comedy film loosely based on Jane Austen's 1815 novel Emma.