10 Books That You shouldn't Judge By Their Covers
Eleanor & Park by Rainbow Rowell
Two misfits.
One extraordinary love.
Eleanor… Red hair, wrong clothes. Standing behind him until he turns his head. Lying beside him until he wakes up. Making everyone else seem drabber and flatter and never good enough…Eleanor.
Park… He knows she'll love a song before he plays it for her. He laughs at her jokes before she ever gets to the punch line. There's a place on his chest, just below his throat, that makes her want to keep promises…Park.
Set over the course of one school year, this is the story of two star-crossed sixteen-year-olds—smart enough to know that first love almost never lasts, but brave and desperate enough to try.
The Hitchhiker's Guide to the Galaxy by Douglas Adams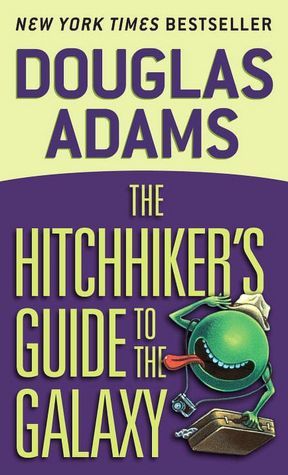 Seconds before the Earth is demolished to make way for a galactic freeway, Arthur Dent is plucked off the planet by his friend Ford Prefect, a researcher for the revised edition of The Hitchhiker's Guide to the Galaxy who, for the last fifteen years, has been posing as an out-of-work actor.
Together this dynamic pair begin a journey through space aided by quotes from The Hitchhiker's Guide ("A towel is about the most massively useful thing an interstellar hitchhiker can have") and a galaxy-full of fellow travelers: Zaphod Beeblebrox–the two-headed, three-armed ex-hippie and totally out-to-lunch president of the galaxy; Trillian, Zaphod's girlfriend (formally Tricia McMillan), whom Arthur tried to pick up at a cocktail party once upon a time zone; Marvin, a paranoid, brilliant, and chronically depressed robot; Veet Voojagig, a former graduate student who is obsessed with the disappearance of all the ballpoint pens he bought over the years.
Looking for Alaska by John Green
Before. Miles "Pudge" Halter's whole existence has been one big nonevent, and his obsession with famous last words has only made him crave the "Great Perhaps" (François Rabelais, poet) even more. He heads off to the sometimes crazy, possibly unstable, and anything-but-boring world of Culver Creek Boarding School, and his life becomes the opposite of safe. Because down the hall is Alaska Young. The gorgeous, clever, funny, sexy, self-destructive, screwed-up, and utterly fascinating Alaska Young, who is an event unto herself. She pulls Pudge into her world, launches him into the Great Perhaps, and steals his heart.
After. Nothing is ever the same.
Miss Peregrine's Home for Peculiar Children by Ransom Riggs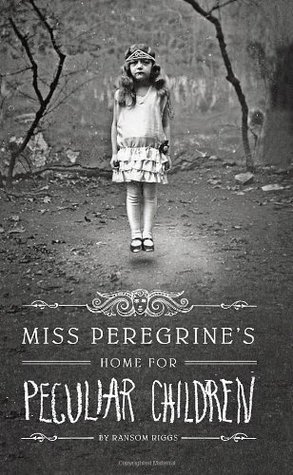 A mysterious island. An abandoned orphanage. A strange collection of very curious photographs.
It all waits to be discovered in Miss Peregrine's Home for Peculiar Children, an unforgettable novel that mixes fiction and photography in a thrilling reading experience. As our story opens, a horrific family tragedy sets sixteen-year-old Jacob journeying to a remote island off the coast of Wales, where he discovers the crumbling ruins of Miss Peregrine's Home for Peculiar Children. As Jacob explores its abandoned bedrooms and hallways, it becomes clear that the children were more than just peculiar. They may have been dangerous. They may have been quarantined on a deserted island for good reason. And somehow—impossible though it seems—they may still be alive.
A spine-tingling fantasy illustrated with haunting vintage photography, Miss Peregrine's Home for Peculiar Children will delight adults, teens, and anyone who relishes an adventure in the shadows.
This Dark Endeavor (The Apprenticeship of Victor Frankenstein #1)
by

Kenneth Oppel
Victor and Konrad are the twin brothers Frankenstein and inseparable until Konrad falls gravely ill. In the forbidden Dark Library, Victor finds an ancient formula, and seeks an alchemist to recreate the Elixir of Life. With friends Elizabeth and Henry, he scales highest trees in the Strumwald, dives deepest lake caves, and each sacrifices a body part.
The Outsiders
by

S.E. Hinton
Ponyboy is fourteen, tough and confused, yet sensitive behind his bold front. Sine his parents' death, his loyalties have been to his brothers and his gang, the rough, swinging, long-haired boys from the side of the tracks. When his best friend, Johnny, kills a member of a rival gang, a nightmare of violence begins and swiftly envelopes Ponyboy in a turbulent chain of events.
Grave Sight (Harper Connelly #1)
by

Charlaine Harris
Harper Connelly has what you might call a strange job: she finds dead people. She can sense the final location of a person who's passed, and share their very last moment. The way Harper sees it, she's providing a service to the dead while bringing some closure to the living – but she's used to most people treating her like a blood-sucking leech. Traveling with her step-brother Tolliver as manager and sometime-bodyguard, she's become an expert at getting in, getting paid, and getting out fast. Because for the living it's always urgent – even if the dead can wait forever.
Lock and Key
by

Sarah Dessen
Ruby, where is your mother?
Ruby knows that the game is up. For the past few months, she's been on her own in the yellow house, managing somehow, knowing that her mother will probably never return.
That's how she comes to live with Cora, the sister she hasn't seen in ten years, and Cora's husband Jamie, whose down-to-earth demeanor makes it hard for Ruby to believe he founded the most popular networking Web site around. A luxurious house, fancy private school, a new wardrobe, the promise of college and a future; it's a dream come true. So why is Ruby such a reluctant Cinderella, wary and defensive? And why is Nate, the genial boy next door with some secrets of his own, unable to accept the help that Ruby is just learning to give?
Best-selling author Sarah Dessen explores the heart of a gutsy, complex girl dealing with unforeseen circumstances and learning to trust again.
The Princess Bride
by

William Goldman
What happens when the most beautiful girl in the world marries the handsomest prince of all time and he turns out to be…well…a lot less than the man of her dreams?
As a boy, William Goldman claims, he loved to hear his father read the S. Morgenstern classic, The Princess Bride. But as a grown-up he discovered that the boring parts were left out of good old Dad's recitation, and only the "good parts" reached his ears.
Now Goldman does Dad one better. He's reconstructed the "Good Parts Version" to delight wise kids and wide-eyed grownups everywhere.
What's it about? Fencing. Fighting. True Love. Strong Hate. Harsh Revenge. A Few Giants. Lots of Bad Men. Lots of Good Men. Five or Six Beautiful Women. Beasties Monstrous and Gentle. Some Swell Escapes and Captures. Death, Lies, Truth, Miracles, and a Little Sex.
In short, it's about everything.
After The Ending (The Ending #1)
by

Lindsey Fairleigh, Lindsey Pogue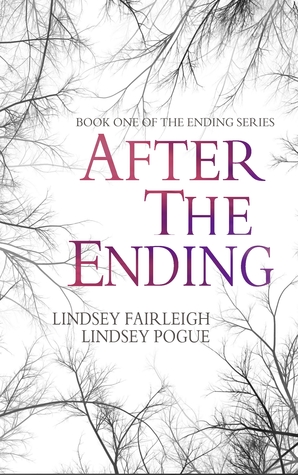 THE FIRST BOOK IN THE EMOTIONALLY CHARGED POST-APOCALYPTIC ROMANCE SERIES, The Ending.
The Virus spread. Billions died. The Ending began. We may have survived the apocalypse, but the Virus changed us.
When people started getting sick, "they" thought it was just the flu. My roommate, my boyfriend, my family…they're all gone now. I got sick too. I should have died with them—with the rest of the world—but I didn't. I thought witnessing the human population almost disappear off the face of the earth was the craziest thing I'd ever experience. I was so wrong. My name is Dani O'Connor, and I survived The Ending.
The Virus changed everything. The world I knew is gone, and life is backwards. We've all had to start over. I've been stripped of my home, my dreams…all that is me. I'm someone else now—broken and changed. Other survivors' memories and emotions haunt me. They invade my mind until I can no longer separate them from my own. I won't let them consume me. I can't. My name is Zoe Cartwright, and I survived The Ending.
We've been inseparable for most of our lives, and now our friendship is all we have left. The aftermath of the Virus has stranded us on opposite sides of the United States. Trusting strangers, making sacrifices, killing—we'll do anything to reach one another. Fear and pain may be unavoidable, but we're strong…we're survivors. But to continue surviving in this unfamiliar world plagued by Crazies and strange new abilities, we have to adapt. We have to evolve.
And more than anything, we have to find each other.