Hi all, So this month there are some exciting new releases in the world of Young Adult. I've also added a new Widget to the side bar. It will take you straight to our website where you can search for any book. Of course if the book you are looking for is not there you can always get in touch with me through email. As always my email is on the Contact us page.
Sinner

(The Wolves of Mercy Falls #3.5)
by Maggie Stiefvater
Release Date: 1st July 2014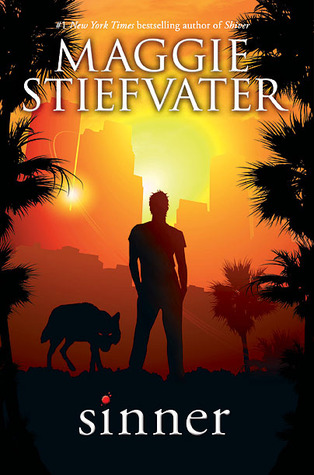 A standalone companion book to the internationally bestselling Shiver Trilogy.
Sinner follows Cole St. Clair, a pivotal character from the #1 New York Times bestselling Shiver Trilogy. Everybody thinks they know Cole's story. Stardom. Addiction. Downfall. Disappearance. But only a few people know Cole's darkest secret — his ability to shift into a wolf. One of these people is Isabel. At one point, they may have even loved each other. But that feels like a lifetime ago. Now Cole is back. Back in the spotlight. Back in the danger zone. Back in Isabel's life. Can this sinner be saved?
Zom-B Clans (Zom-B #8)
by Darren Shan
Release Date: 8th July 2014
B's first mission with the Angels –sentient, do-gooder zombies– went horribly wrong when vicious members of the Ku Klux Klan attacked New Kirkham, a stronghold of precious human survivors. B is not about to let the racist thugs persecute innocent people, but while saving the town, one of B's oldest friends is kidnapped by the Klan.The Angels are prepared to do what it takes to save him, but B will have to make some very hard decisions about loyalties–to old friends, to the Angels, and to new families and old.
The Kiss of Deception (The Remnant Chronicles #1)
by Mary E. Pearson
Release Date: 8th July 2014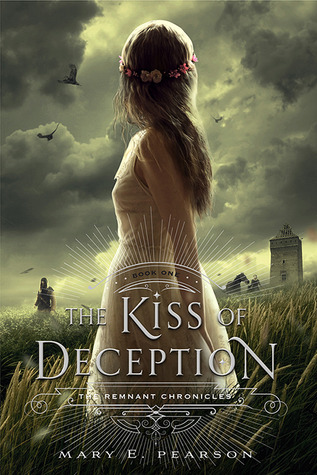 In this timeless new trilogy about love and sacrifice, a princess must find her place in a reborn world.
In a society steeped in tradition, Princess Lia's life follows a preordained course. As First Daughter, she is expected to have the revered gift of sight—but she doesn't—and she knows her parents are perpetrating a sham when they arrange her marriage to secure an alliance with a neighboring kingdom—to a prince she has never met.
On the morning of her wedding, Lia flees to a distant village. She settles into a new life, hopeful when two mysterious and handsome strangers arrive—and unaware that one is the jilted prince and the other an assassin sent to kill her. Deception abounds, and Lia finds herself on the brink of unlocking perilous secrets—even as she finds herself falling in love.
The Rain
by Virginia Bergin
17Th July 2014
One minute sixteen-year-old Ruby Morris is having her first proper snog with Caspar McCloud in a hot tub, and the next she's being bundled inside the house, dripping wet, cold and in her underwear. Not cool. As she and Caspar shiver in the kitchen, it starts to rain. They turn on the radio to hear panicked voices – 'It's in the rain . . . it's in the rain . . . ' That was two weeks ago, and now Ruby is totally alone. People weren't prepared for the rain, got caught out in it, didn't realize that you couldn't drink water from the taps either. Even a drip of rain would infect your blood, and eat you from the inside out. Ruby knows she has to get to London to find her dad, but she just doesn't know where to start . . . After rescuing all the neighbourhood dogs, Ruby sets off on a journey that will take her the length of the country – surviving in the only way she knows how.
Endless (Shadowlands #3)
 Release Date: 22 July 2014
 An unthinkable betrayal threatens everyone Rory loves in the third installment of our dark, thrilling Shadowlands series from New York Times best-selling author Kate Brian.
Rory Miller didn't just fall in love with Tristan Parrish. She fell in love with the idea of forever. He was the one who told her the truth about her existence in Juniper Landing: that her mortal life is over, and she will now spend eternity on the island, helping others in limbo move on.
But like Juniper Landing, a bright island with dark secrets, Tristan is too good to be true. The mysterious, heartbreakingly beautiful boy Rory thought she knew is responsible for unthinkable evil-sending good souls to the Shadowlands in order to get himself a second chance at life on Earth. He has already claimed Rory's friend Aaron and her own father, but when SPOILER Tristan sends her sister, Darcy, to the Shadowlands, too, Rory decides to take matters into her own hands. She will do anything to save her family, even if it means going to hell and back.
Kalona's Fall (House of Night Novellas #4)
Release Date: 29 July 2014
With more than 12 million books in print, rights sold in almost forty countries, and more than three years on The New York Times bestseller listreaching as high as #1the House of Night series is an international publishing sensation. Now, the excitement continues as the Cast mother-daughter duo shares the back stories of a few of the House of Night's most importantand mysteriouscharacters.In KALONA'S FALL, the shadows in Kalonas past will finally come to light We will learn about the winged immortal's secret history and discover how he went from being the Goddess's Warrior and Guardian to her enemy and betrayer. Did Darkness taint Kalona as it did Neferet, or has the powerful immortal always preferred power over honor, and control over faith? This novella will be crucial to fans' understanding of Kalona, before his role in the explosive final installment of the House of Night, REDEEMED coming in October 2014.
Silver Shadows (Bloodlines #5)
Release Date: 29 July 2014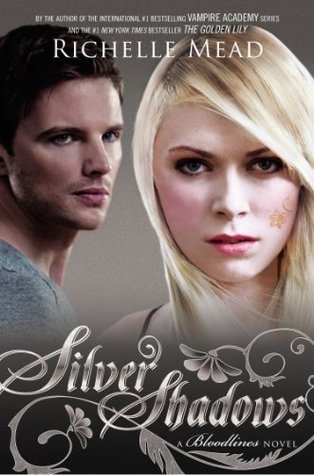 Sydney Sage is an Alchemist, one of a group of humans who dabble in magic and serve to bridge the worlds of humans and vampires. They protect vampire secrets—and human lives.
In The Fiery Heart, Sydney risked everything to follow her gut, walking a dangerous line to keep her feelings hidden from the Alchemists.
Now in the aftermath of an event that ripped their world apart, Sydney and Adrian struggle to pick up the pieces and find their way back to each other. But first, they have to survive.
For Sydney, trapped and surrounded by adversaries, life becomes a daily struggle to hold on to her identity and the memories of those she loves. Meanwhile, Adrian clings to hope in the face of those who tell him Sydney is a lost cause, but the battle proves daunting as old demons and new temptations begin to seize hold of him. . . .
Their worst fears now a chilling reality, Sydney and Adrian face their darkest hour in this heart-pounding fifth installment in the New York Times bestselling Bloodlines series, where all bets are off.